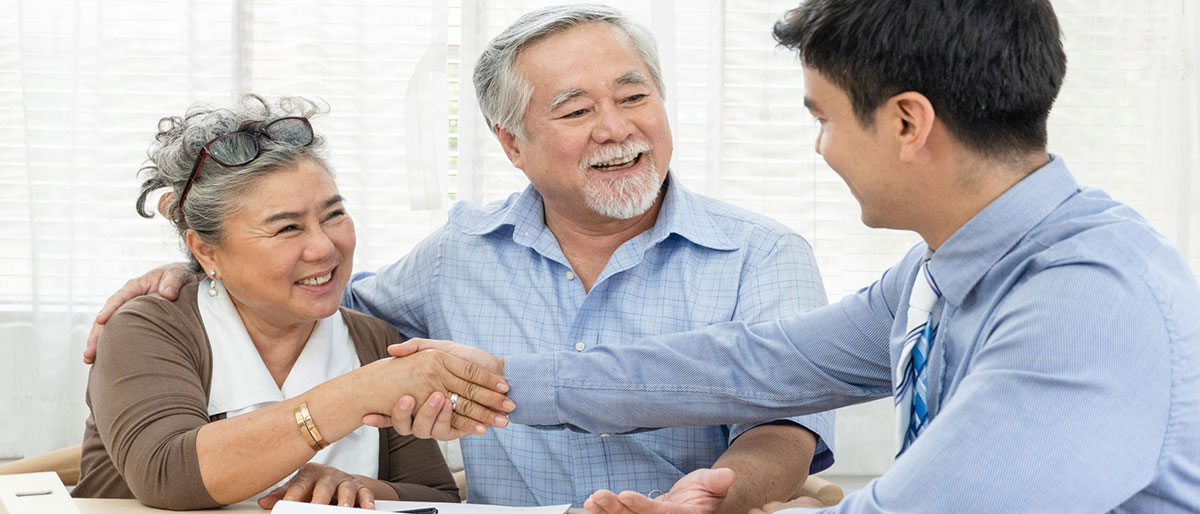 Contrary to what many people think, there really is a precise framework behind every purchase and every closed deal – even it appears to have been completely spontaneous.
That framework has a name: the sales cycle. It is vital for everyone involved in the business of selling – marketers, sales experts, and entrepreneurs – to know more about this cycle, as it will increase the efficiency of your business, and also help you to close more deals.
You no longer have to rely purely on luck – you can learn how to use your knowledge of these sales stages to help develop a concrete plan of action for every member of your sales team.
What is a sales cycle?
In short, the definition of a sales cycle is an actionable framework or a guideline on exactly what to do to turn a mere prospect into a regular customer. The phrases "sales cycle" and "sales process" are one and the same thing, and they can be used for sales made to both B2B and B2C companies.
But it stands to reason that the sales cycle of a homemade candle company will be a lot simpler than that of a fintech company. The main focus of this article is therefore on B2B, so that we can examine all the steps closely.
A sales cycle is not just a simple sales script. It describes, in detail, all the actions taken by sales reps before they contact a prospect, as well as the steps taken during the nurturing stage, and once they have closed the deal.  It also shows the triggers that let you know that a prospect has progressed from one stage to the next one. If you have this framework to refer to, it is easier to make your sales more consistent, to make sure your team functions smoothly as a unit, and to increase your sales.
How to optimise your sales process
A good customer relations management (CRM) system will make it possible for you to accept orders, keep track of your sales, collect the necessary data on your customers for future reference, and launch marketing campaigns.  This should preferably happen on a single platform.
So why is a sales cycle important?
It is essential to have a good understanding of this cycle if your job is to attract clients and maintain a relationship with them. It makes no difference where you fit in into the sales hierarchy.
The key benefits of knowing this structure are as follows:
You are aware of which particular stage your prospect is probably in, exactly what they want from you/the product or the service, and what you can do to fulfill those needs.
It is a good way to eliminate obstructions or weak links in the sales process, as good knowledge of the sales cycle will alert you to something in the process which is out of place or not working.
It makes it much easier to get new sales reps on board and to train them, as it is easy to explain the sales cycle step-by-step and to pinpoint potential problem areas to the new reps during the training session.
As the sales cycle steps are so transparent, it is easy to evaluate the performance of the members of your sales team and to reward the people who deserve it.
A sales cycle that is buyer-centric gives you a far better understanding of your audience and assists you in providing them with the information they need.
It's time to look more closely at the different stages of the sales cycle and to discuss them in further detail.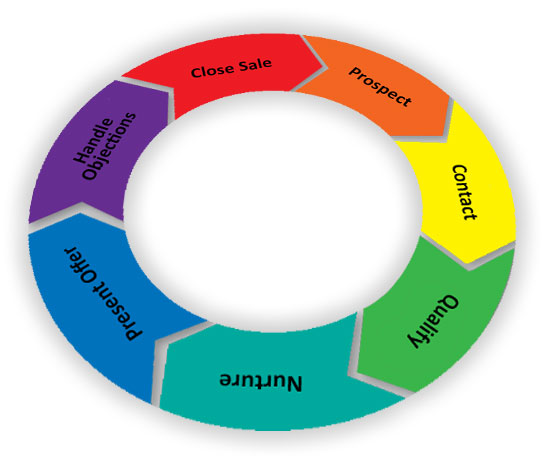 More about the seven sales cycle stages 
Entering the sales cycle is a lot like climbing down a ladder — if you try to skip a few rungs, you are likely to fall. The order in which you do things is as important here as the things you need to do within each stage. It is also crucial that you learn to identify specific action triggers, each of which could indicate the start or the end of a specific stage. 
Finding the right prospect 
This is the start of any sales cycle: finding prospects, namely people who could become clients that are worth contacting. There are several different ways of finding such people. This includes contacts found by means of networking, professional resources, recommendations, referrals, names off databases, and so forth. You can also contact possible leads you have garnered by means of your marketing efforts.
Possible prospects are people who fit the target customer profiles for your particular service or product. Many of them might not even know about your product or service yet, but they are likely to have an interest in the solutions it offers. It is crucial to find out more about these possible prospects – their professions, what their needs are likely to be, what limitations there might be, and what their areas of responsibility are.  You need to work out a way in which you can interest them in your product or service, awaken their curiosity, and how you would get to speak to the decision-maker of the business or household. You need to know the answers to these questions before you pick up the telephone, otherwise you could very well be wasting your time – and theirs.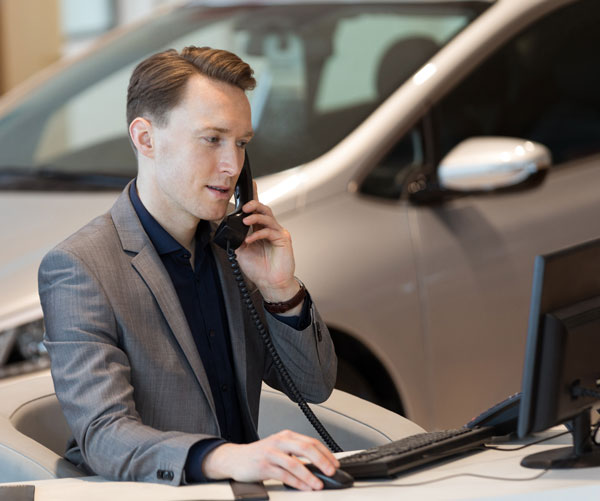 Contacting your prospect 
The way in which you make contact with the prospect makes a huge difference. Don't just try one method of communication – try several, and then decide which one is most effective with your target audience. It's important to remember that the first time you make contact is not the right time for a sales pitch. At first, you need to introduce yourself, as well as your product or service, try and spark the person's interest, and make an effort to establish some trust.
Try to personalise your message as far as you can. Find something special about the person or their position, and try and engage the person in some sort of dialogue. It could be something such as the following: "I see you've recently been promoted. What solution would you recommend for your team with regard to…"
The best time to make that initial call is between 4 and 5 pm, and the second best is between 11–12 am. Don't give up easily. You need to try at least six times to reach the prospect before you move on to the next person.
Qualifying your prospect
Once you have had the initial conversation, you should have a good idea of whether the prospect fits your buyer profile, but that should not be the end of it. Make full use of everything you have learned during the conversation in order to evaluate both the prospect and their potential as a future client. Does the company for which they work have sufficient resources to consider purchasing the product or service that you have offered them? Did the prospect show any buying interest?
The more you have learned during the conversation, the more accurately you can assess that lead, thereby saving both time and resources in the future if it is indeed a mismatch. If you do this evaluation carefully, you could fill your sales pipeline with many high-quality leads. Of course, you can assess your prospects before you contact them, but a direct conversation will give you far greater insight into their concerns, their goals, their limitations, and their pain points.
Nurturing your prospect
Once you've made the call and established contact, you are now in a position to provide your prospect with information and to share your expertise on the product or the service you are offering them. Now is your opportunity to give them more information on possible solutions to their problems, and you could tell them how other businesses with similar issues have managed to find solutions with the help of your product. It would be great if you could answer their questions before they even ask them.
It is important to remember that your prospect will already be familiar with some of the content available to everyone on your website, especially if your marketing efforts have been enthusiastic, but now that they are speaking directly to you, they will want more tailored solutions and a more personalised offering from you in order to help them make a decision. This conversation is your opportunity to find out what is it that your prospect needs, and what you can do to fulfill that need.
This type of content on your website is known as nurturing content, and you need to be very familiar with it as well. These can include:
White papers
Case studies
Reports
Statistics
Testimonials
Webinars
Another possibility that is open to you is also to target prospects by means of ads on Facebook, LinkedIn, and Google, in order to remind them of the solution your product or service could provide.
Presenting your offer
And now, you finally come to presenting your personalised offer, which offers the solution the future client and/or their company has been looking for. This is the time to present a variety of packages to them, which could cover the full spectrum of possible needs – from the basic ones to the premium or comprehensive ones.  Depending on what your product or service is and what its level of complexity might be, the prospect could sign up for a trial, a demo, or be shown the full range of possibilities. At this point, the whole plan needs to be explained in order for the client to start using your product or service. It is necessary to provide a clear timeline.
Handling objections 
This is the crucial point where you could get to close the deal. It is worth fighting for. Most likely the prospect will take some time to think about the offer that you have made or to discuss it with colleagues or other decision-makers in the company, or even compare it to other similar offers they may have received from your competitors. There are likely to be questions with regards to different aspects, such as pricing, future support from you, and other details pertaining to your offered service or product.
It is vital that you don't dismiss the concerns your prospect may be expressing. If you can sense doubt on the part of the prospect, ask questions and find out exactly what the problem might be. If you don't, you may get a vague refusal, such as "We still need to think about this." In this case, you will never find out what the issue was and why your product or service was rejected. Provide a clear explanation in order to eliminate any doubts the prospects may have, and show why the solution you are offering caters to the prospect's unique needs.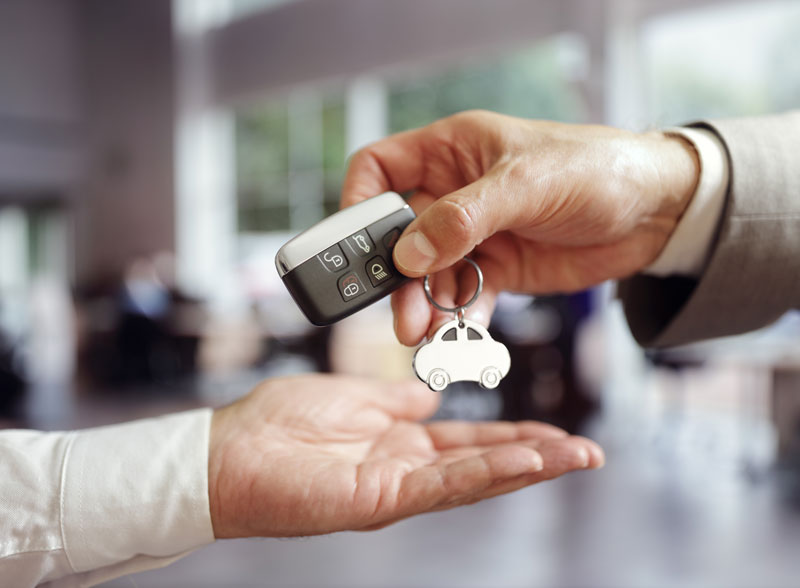 Closing the sale
Once you have listened to the prospect's queries and objections and resolved the issues, there should be nothing preventing the prospect from signing the sales contract. It is always a good idea to give some incentive for signing up immediately. It is essential that there should be no hidden costs or fees that could come as a nasty surprise. This could actually scuttle the deal. Now that the deal has been closed, it is a good idea to send a follow-up email to chart the way ahead, and to explain exactly what they can expect.
You're not quite yet at the finishing line, though. Now is the time to make them feel that they have made the right choice by signing the deal. You need to stay in touch and continue to make the client feel that they were right in choosing you, your service, or your product. Make them feel part of your community, and notify them if there are any conferences or workshops coming up in which they may be interested. This is one way of bringing them value and giving them quality support. You can also encourage them to bring you referrals, or you could use up-selling opportunities should they arise in the future.
Ways in which to improve your current sales cycle
You can use the information you have gathered to improve your sales cycle by taking a look at which stage in the cycle the largest number of difficulties occur – do this by taking a look at the conversion rates, and at how long each stage is taking. Talk to your sales reps about these obstacles, and train them on how to overcome the particular trouble spot, and thereby increase the conversion rate.
As an example, if you are losing many prospects during the qualification stage, it might be an idea to invest some time and money in doing research, and increasing the number of high-quality leads. If you can see from the data that it takes many months to nurture a lead, which then does not lead to a sale, it might mean that you don't have enough case studies or testimonials from other customers to convince the prospect that your product or service offers them real solutions and is worth the expenditure.
You can also take a look at the same process from your prospect's point of view in order to uncover any problem areas. Once you have taken a closer look at those two cycles, it is easy to find the trouble spots. Find out if there is a direct connection between the expectations and the needs of your prospect and the actions taken by your sales rep. The more detail you write down, the easier it will be to spot the weaknesses in the system. 
Summary
It is always a good idea to adapt and tweak the stages of the sales cycle to suit your product, your service, or your commercial goals. But you need to master the basics first before you start adapting them.  A sales cycle is also never something which is completed – work on it is ongoing, as the world around us changes, as do the trends in the market, and customers' needs.
24 Seven Digital are leading revenue engineers and focus on all parts of your business's revenue generation process. We differ from all digital marketing and lead generation services as we don't just work to get your leads but ensure your business is set up and working to convert as many of these into revenue. If you want to explore how we can help grow your business with our proven approach, please contact us at https://247digital.co.za/contact/