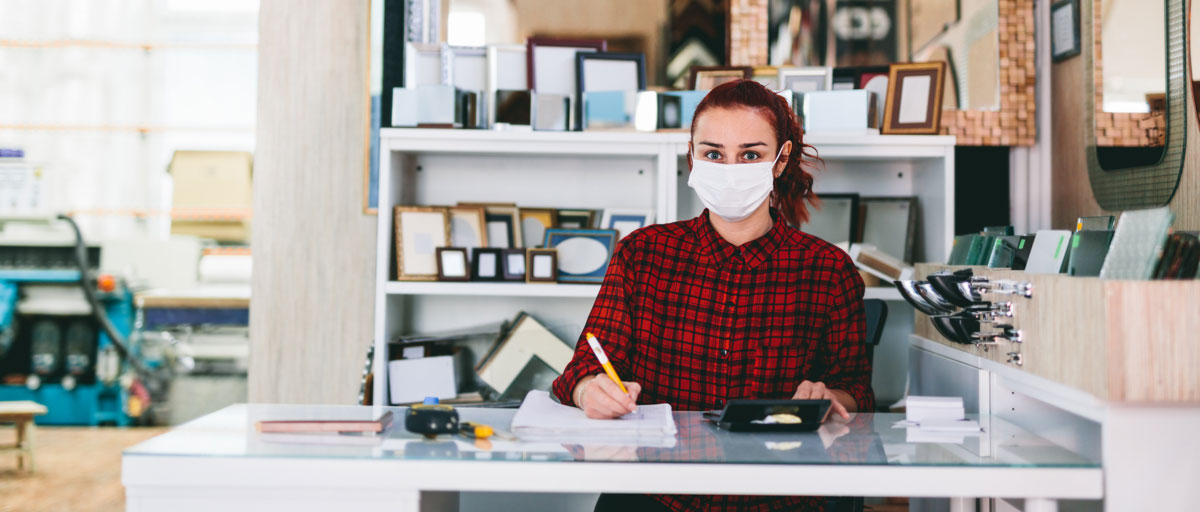 The pandemic has changed the way we sell
What was once a time of urgency and panic has become a time of normalcy.
The new normal if you will.
The pandemic has certainly influenced engagement models, in enterprise clients who have complex sales cycles for high-value items or services and has brought about a new way of doing business.
Organisation needs to adapt.
With so many things changing, it's often difficult to focus on all these moving parts.
This article is based on research on what our clients and the market, in general, are focusing on to address these changes.
The sales engagement model
The sales engagement model entails a new era of creativity, where customer service is more personalised and efficient. Today's buyer demands an experience like no other before it, and they want better access to information at their convenience.
But this also opens up opportunity.
Here are several areas businesses should be focussing on:
Don't forget that whether you're speaking to someone over digital platforms, whether that is a new prospect, an existing client, or any other stakeholder, the same rules apply as if they were physically present.
Make sure that everyone, from the marketing and brand team, through to the sales teams and into the customer onboarding team knows how they fit in with the sales process. Not only does this help your business grow, but it ensures efficiency at every step along the way. In remote working and engagement models, this has become even more important.
Simplify your website and optimise it for lead generation. Often with larger businesses, websites become bloated with content. But does it all need to be there? With the proliferation of information available, prospects are researching more and researching deeper, before making purchasing or engagement decisions. It's therefore important to have critical strategic information available, while at the same time not oversharing tactical information. This can be discussed by the sales team as they engage with the client.
FAQ's work. When potential clients research, they expected FAQ's but in high complex sales environments (e.g., financial services, IT systems, and services), there seems to be a lack of this. But no matter how complex your product is, there are always common questions and answers that can be shared. Clients would rather have access to FAQs that read pages of brochures.
Video calls work but make sure your staff are proficient and have the right tools and processes to make this a suitable replacement for face-to-face meetings. People have become used to video calls as a substitute for in-person meetings but review these engagements. Often the processes they are replacing needs to be further automated. The upside here is you can sell complex products in Johannesburg even if you only have a presence in Cape Town.
When last did you review your client onboarding processes? Before March 2020, this could have been a mix of manual and online, but today it needs to be slick, easy to understand, and online as far as possible. There is no point in closing deals and losing a client because they get frustrated with PDF forms or broken upload documents processes.
Ensure that all social media channels and advertisements have a cohesive theme going forward. While many businesses understand this idea, not everyone knows how to implement it effectively. Mixed messaging and branding are not a new problem but is exasperated when we lack face-to-face education engagements with new potential clients if not managed correctly.
About a third of all sales tasks can be automated, according to   Even if you work independently or have a small team, you can and should automate repetitive and time-consuming actions, especially if you plan to scale up your business. Lay a foundation for growth by removing uninspiring tasks from your to-do list and allocating your resources properly.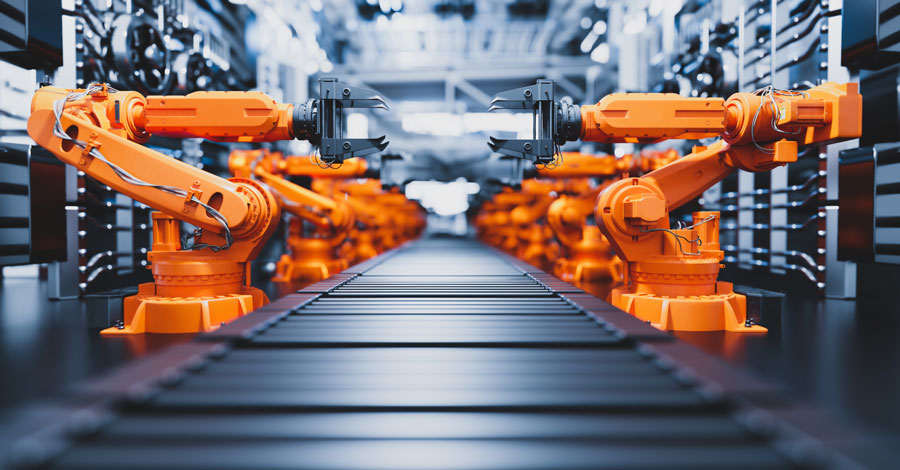 Automation is going to increase efficiency even more than we're already seeing.
We don't need to worry about being replaced by robots because we all know humans still have the edge over machines when it comes to creativity and empathy – two qualities
essential for success in today's world of selling.
But what if there was technology out there that could assist you with those creative and empathetic tasks?
Automation will increase efficiency even more than we're already seeing, so why not get ahead of the curve before everyone else does? We believe automation should be used as another tool in the arsenal rather than something we dread or resist altogether
The simple and repetitive tasks sales teams do daily can become more automated, allowing them to focus on the essential things in their job.  The best part is that this technology is already available for everyone. You don't have to be an enterprise company with deep pockets to use these tools. They can help small businesses as well as large ones.
Tools and technology will give more leverage to the sales function.
Salespeople are always looking for an edge. As technology continues to evolve, it will give sales reps more leverage over their competitors. These technologies are already available, and they've proven to be valuable time-savers, allowing sales reps to focus on high value selling activities rather than administrative tasks.
Technology is evolving rapidly, and companies that embrace these changes can gain a competitive advantage over those that don't. Efficient use of AI, voice bots & chatbots allows the sales function to evolve in previously unimaginable ways. Companies that take advantage of these technological advancements will find themselves with an unafraid workforce armed with the tools needed to succeed against any competitor in today's market climate.
Sales leaders need to know the impact of these technologies on their business and which tools they should be investing in. They should also consider what training is required for their team members and the best way to implement these innovations into their current processes and sales systems.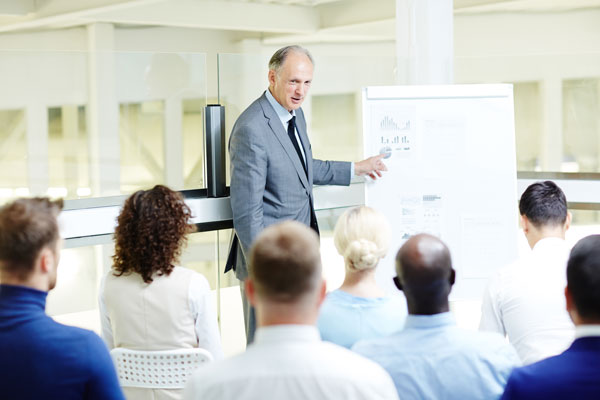 This rise in sales efficiency will lead to a greater need for sales training.
If you don't constantly train your sales team on the best practices, they won't sell effectively which will hurt your bottom line. Salespeople are the backbone of any company, but they're often undervalued and under-trained. In any sales team, there are star performers and those that are underperforming. Usually, it's as simple as letting the stars mentor and share their client interaction processes with the rest of the team — other times, they use external resources to provide updated research and negotiation tactics to unlock value.
There will also be more and more specialisation.
Depending on what a business is selling, the process will be broken up into a few parts, with one resource focusing on each part. Lead generators and marketers will produce leads; account executives will conduct discovery work, presentations, and deal closures; account managers will implement what's been sold while providing customer service.
Sales  process automation – where to start
Sales automation means relying on dedicated software to automate monotonous administrative tasks and processes instead of performing them manually.
It helps sales reps focus on selling and make sure there are no forgotten follow-ups, unanswered messages, abandoned customers, and so on.
We often refer to this as "lead nurturing". Why is this so important? Because people typically won't spend money with your company until they've engaged with you at least 7 times.
Just to make it clear, there is no single category of tools for sales process automation. Nurturing leads and converting them is a complex process, and you need different automation tools in each stage.
Using automation is a time-saving and intelligent way to work. Not only do you and your team members ensure the clarity of your prospects and clients' data, but also you facilitate your work and make sure nothing important escapes your sight.
You don't need to stuff your tool kit full right away.
In the early stages, it's enough to integrate two or three tools to see the difference. Many sales automation tools and platforms provide a smooth onboarding experience, so incorporating them into your workflow won't disrupt your ongoing processes and pace. There are enough options on the market, not just for big companies but also for small businesses and entrepreneurs.
What are the benefits of sales automation?
Companies that incorporate high-level automation into their sales processes generate around 16% more leads than those with little or no automation. Early adopters of sales automation consistently report increases in customer-facing time, higher customer satisfaction, efficiency boosts of up to 15%, and sales uplift potential of up to 10%.
The whole point of using software instead of trusting one's own hands and memory is that manual data entry inevitably leads to human errors, not to mention time loss. Also, it's much easier to control processes visually once they're presented on a single dashboard and not scattered over multiple spreadsheets and notes.
Automations help you ensure your potential clients are taken care of, and sales reps quickly follow your company's standards and scripts.
Sales automation isn't just for big players—the smaller your team, the more resources you need to reserve for calls and actual sales.
By maintaining your team's productivity, you can close more deals without hiring extra agents or working longer hours.
Automation doesn't mean you need to sacrifice your approach. If anything, you will be able to pay even more attention to the needs of your leads and clients because you won't be overloaded by secondary tasks such as back-and-forth messaging.
Conclusion
No one knows your business better than you do. Think like a customer, and you will see where you can make improvements in this new normal. Things have changed and will continue to change, but it's an ideal time to make changes because every business is going through the same processes.
At 24 Seven Digital, we work with enterprise clients to address and help with these changes. We don't just generate leads for our clients but work with all parts of the business to give each lead the best chance of becoming a client. Our goal is revenue generation for our clients, and that's why we are revenue engineers.