Why do so many businesses spend money on lead generation, but never see an increase in sales?
It's quite simple, lead generation only works if your business is set up to service and take advantage of these leads. Sales teams don't like cold calling all day long and even when they do, they spend a lot of time speaking to unqualified prospects who are never going to convert into customers. Not only does this reduce the amount of time they could be spending on converting qualified prospects into customers, but also wears on their motivation to perform.
Imagine what it could mean for your sales if your salespeople were only engaging with warm, prequalified leads. Why not provide them with these leads?
Do you have a lead generation strategy in place that gets you the right leads? Are you using funnels to prequalify and warm your leads? Do you actively make use of customer relationship management tools to automate engagement so that sales don't slip through the cracks when your team becomes busy?
If you are not able to answer 'yes' to all the questions above, or if you believe that you have this covered, but are not seeing the expected sales, we can help.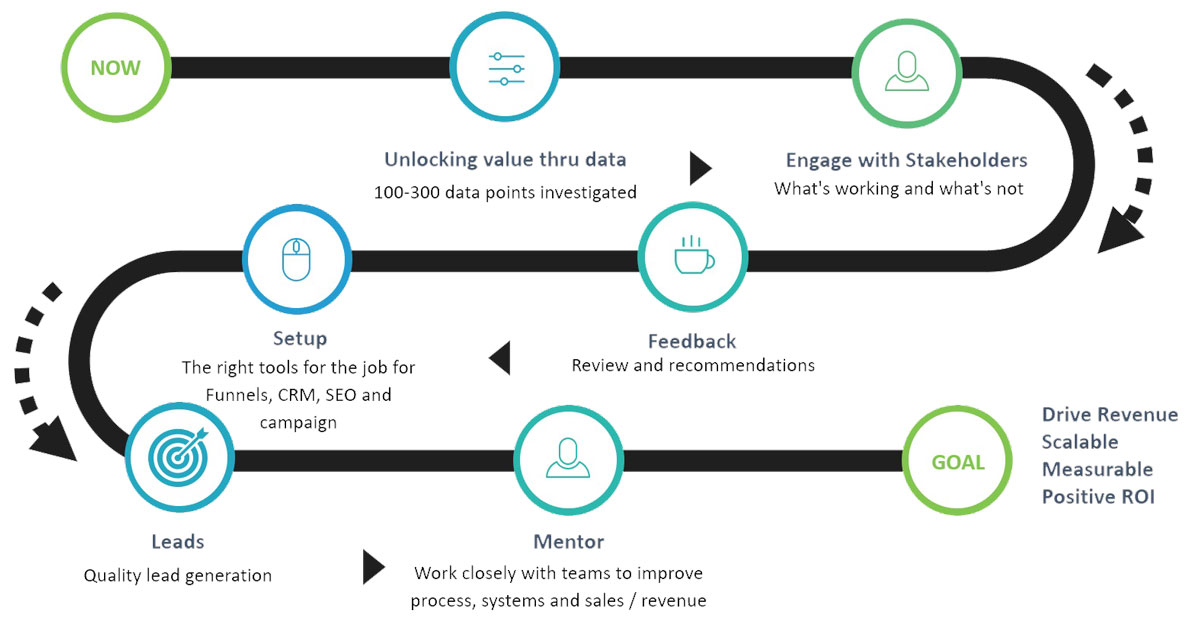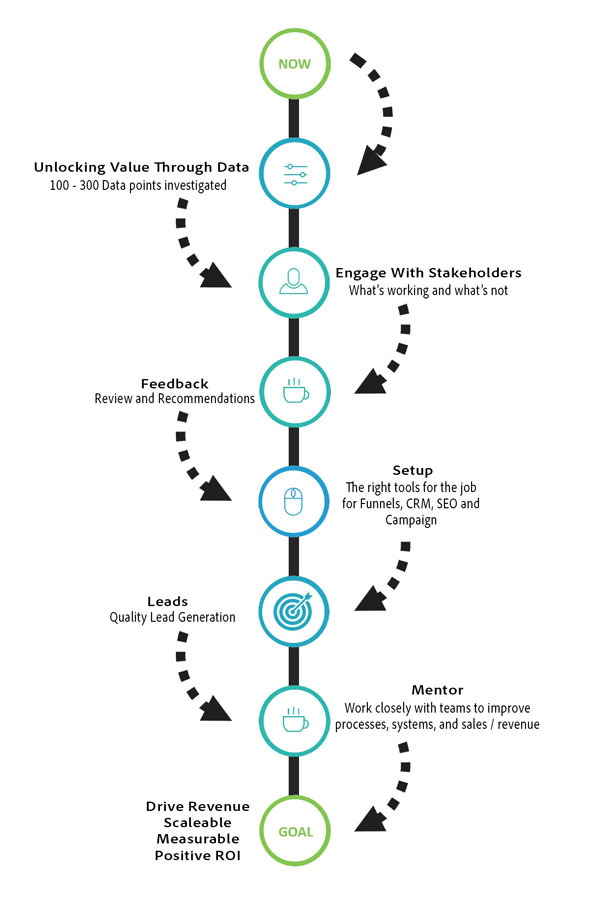 Remarket To Existing Leads

Search Engine Optimisation For Organic Growth

Turn Your CRM Into An Asset

Provide Clear ROI On Your Spend

Turn Cold Leads Into Warm Prospects

Delight New & Existing Clients

Turn Your Website Into A Lead Engine
Nurture Leads Through A Structured Sales Journey

Manage Your Sales Funnel and Reporting

Identify Why You Are Not Closing Leads

Work with Your Sales Team To Close Sales